During my trip to the island of Puerto Rico, I had the pleasure of visiting many places that, in my honest opinion, make this tiny little piece of land one of the most beautiful tourist destinations in the Caribbean.  Such a small piece of green land – surrounded by deep blue seas, crossed from east to west with a row of mountains that are filled with quaint little towns and colorful people and fantastic food that will satisfy even the most demanding of food aficionados – will fill your soul with sun and life.  You just might not want to leave.
This will be the first part of a short series of blog posts highlighting different places of interest on the island.  In each of them I will do my best to provide you with some information and show you some of the photographic work I did while there.  You are free to leave any comments you wish and to correct me if anything I write is factually incorrect.  See?  I can take it and I will not cry about it either.
Today I will show you:
VIEJO SAN JUAN (Old San Juan)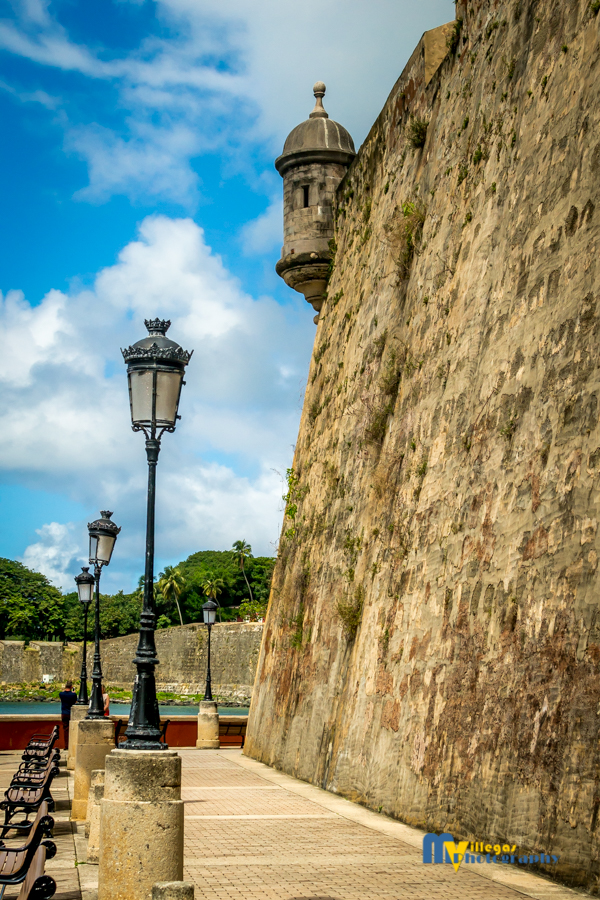 According to Wikipedia, Old San Juan is the oldest European settlement in Puerto Rico.  Although technically this is not exactly accurate (Caparra and San German where the actual first settlements), it is the city that today hosts some of the oldest constructions and architecture in the Caribbean that dates all the way back to the 16th century.
If you arrive to the island by cruise ship the boat will dock right there in Old San Juan.  If you arrive by plane, it is a short drive from the airport.  The docks area is the most popular for tourists.  You can stay in the docks area and get royally ripped off by tourist traps if that is your fancy, or you can be the adventurous type and climb the steep and beautiful cobblestone streets to the north where you will find a great many shops, restaurants and beautiful homes.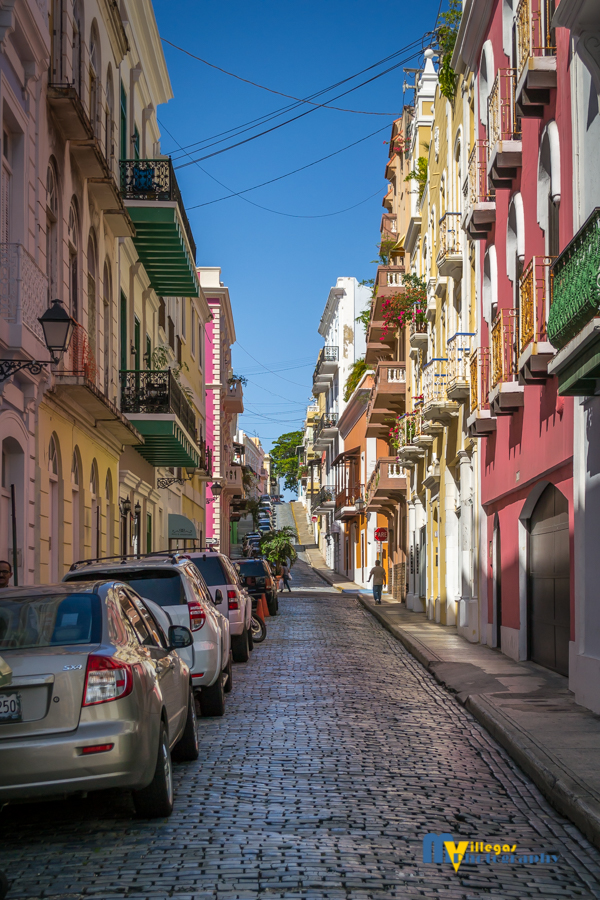 Be sure to pack a good bottle of water and have your walking shoes on though.  The sidewalks in Old San Juan are very narrow and fit at most two people side by side, so you may find yourself often walking on the cobblestones of the street. This city was built when people rode horses and carriages so it was not constructed with the pedestrian in mind.  However, there are many areas that are pedestrian only and you can walk around without paying attention to traffic like we tourists do with that "deer caught in the headlights" look that we have when we see something impressive and beautiful.  Also, keep your camera at the ready because there is so much to photograph and at any moment you may come across characters and interesting people that will make your travel album complete.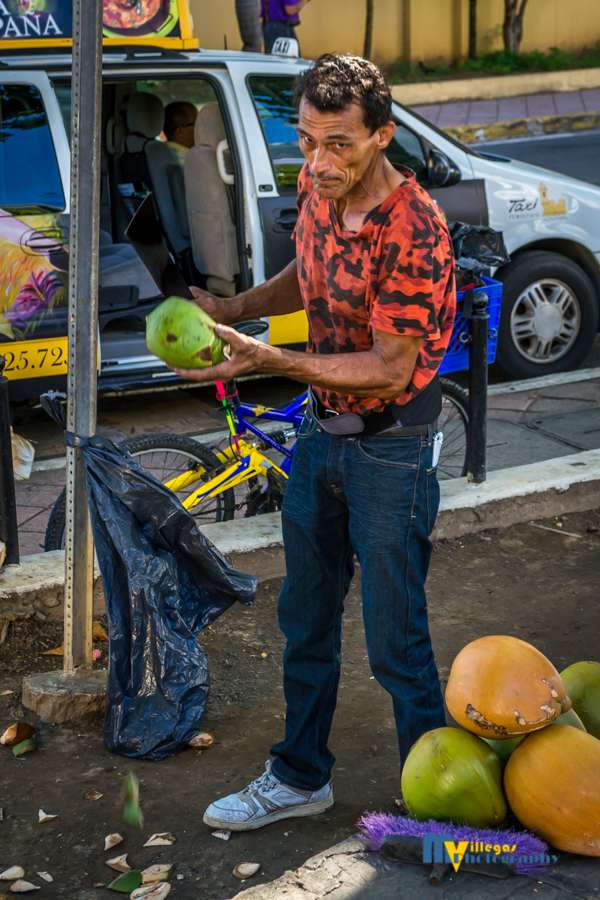 On the north side of the city you will find the old Spanish fort of Castillo San Felipe del Morro or just "El Morro" to the locals.  The foundation of this fort was constructed in 1539 and was built to defend the bay of San Juan against pesky, smelly (and often British) pirates and other invaders.  You see, at that time Spain held the Caribbean in its grasp and pretty much sacked all the gold they could out of it.  Since they did not share this stolen treasure nicely with their other European counterparts, the kings and queens of these other countries would hire buccaneers and other assorted criminal types (most notably a certain "Sir" Francis Drake) to plunder the Spanish ships returning to Spain with all the gold that the poor local indigenous people were forced to quarry for them.  So "Ahoy ye' scurvy mates!  Sack the city, kill the men, rape the women, steal a few slaves and take all the gold!"  Good times all around.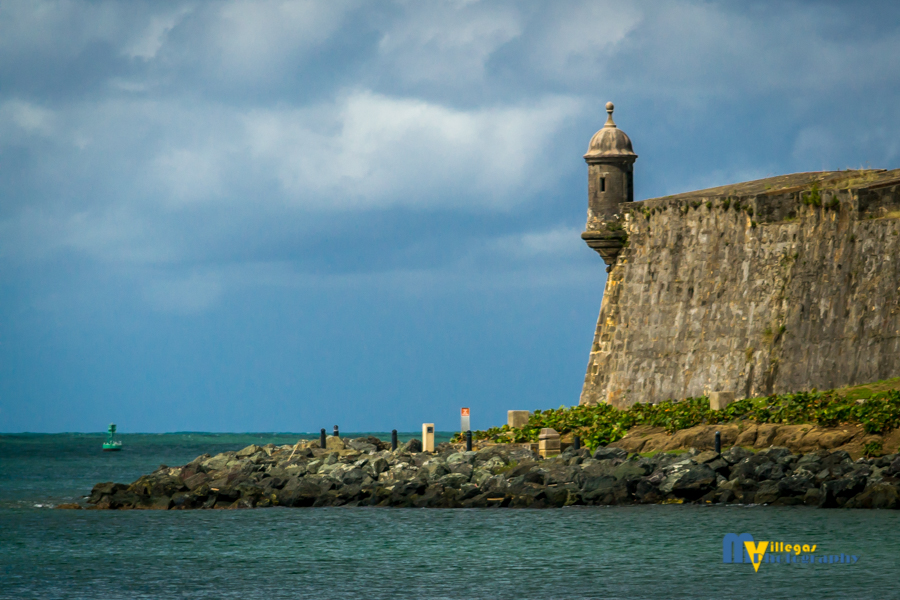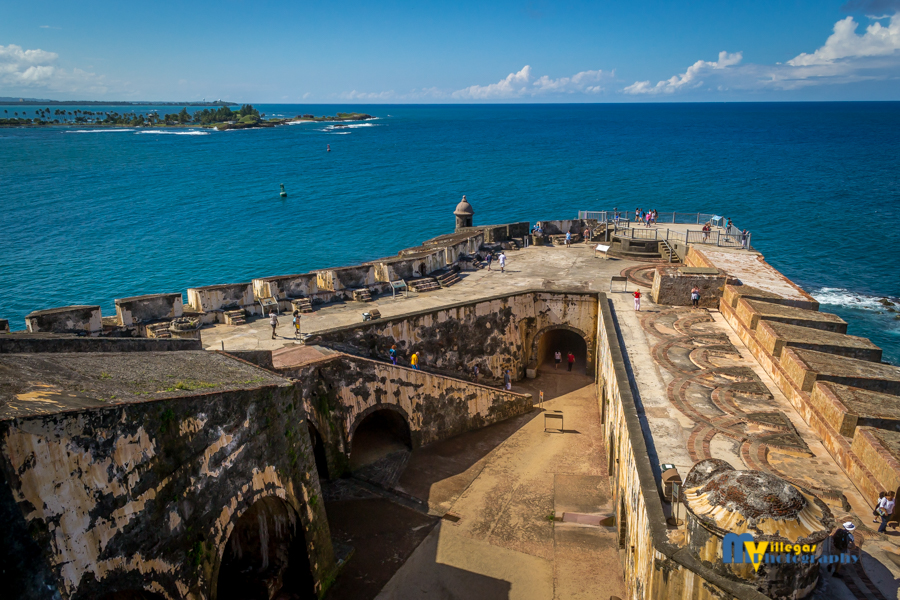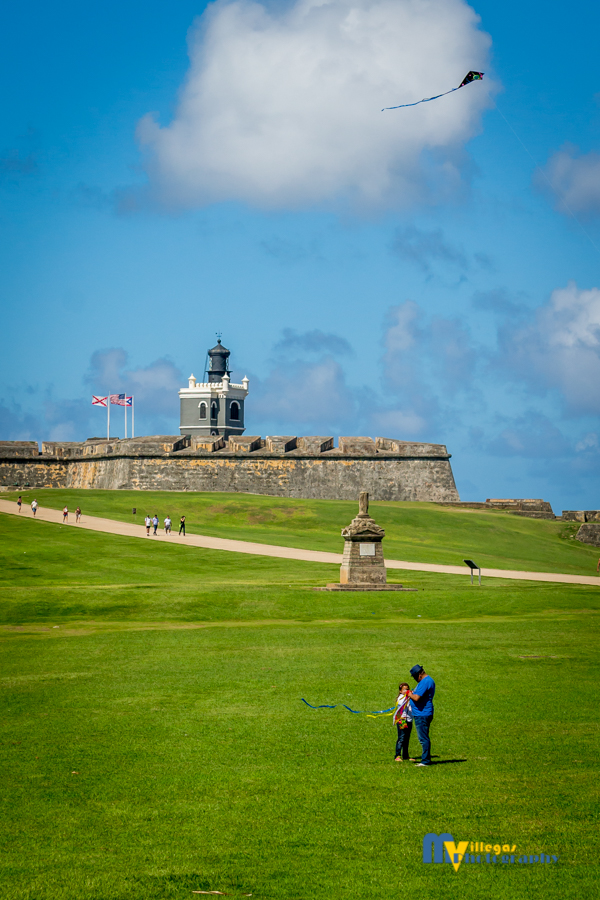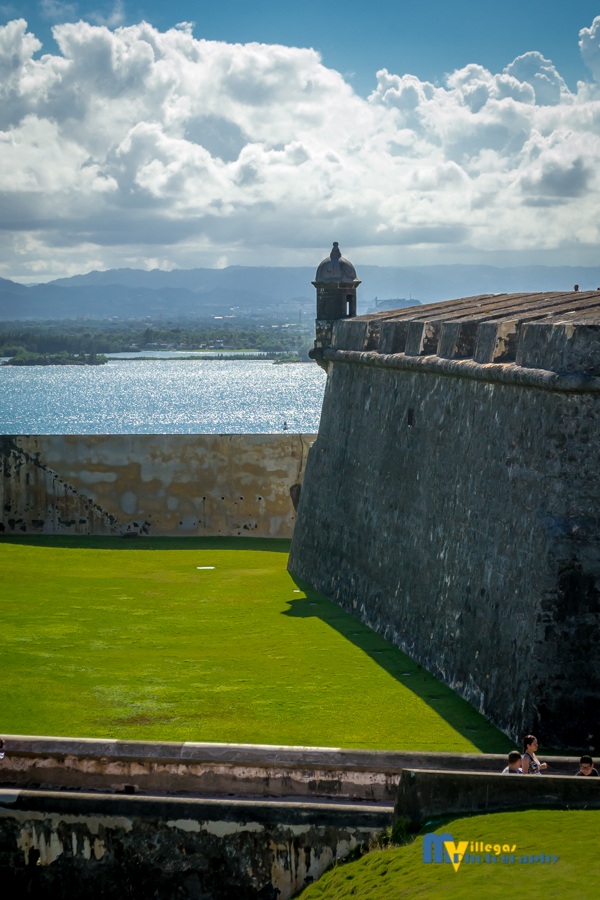 Another wonderful place to walk in Old San Juan is the Paseo de la Princesa (the Promenade of the Princess).  it was originally built in 1853 and has been beautifully restored.  Along both sides of the wide promenade are lines of old shady trees that keep the hot Caribbean sun from frying your brains.  Throughout the year, festivals and other assorted activities are held here and you will always find people walking around and enjoying the day.  The promenade continues past a rather interesting fountain called "Raices" (some Puerto Ricans are not too happy with it because the artist who created it is a Spaniard so I will say "interesting" in the spirit of not making anybody angry and getting hate mail) and follows the path of the outer walls of the city.  So you have on one side the old stone walls that protected the city and on the other side the beautiful, crystalline water of the San Juan Bay.  The promenade continues until the old "Puerta de San Juan" (the Portal of San Juan) which was the original entrance to the city and there you enter one of the most colorful and beautiful residential areas of Old San Juan.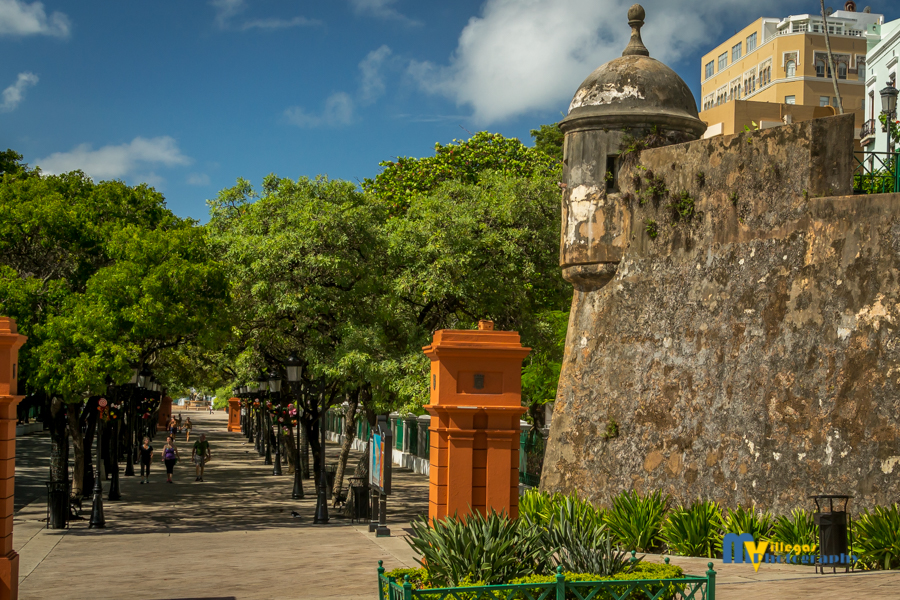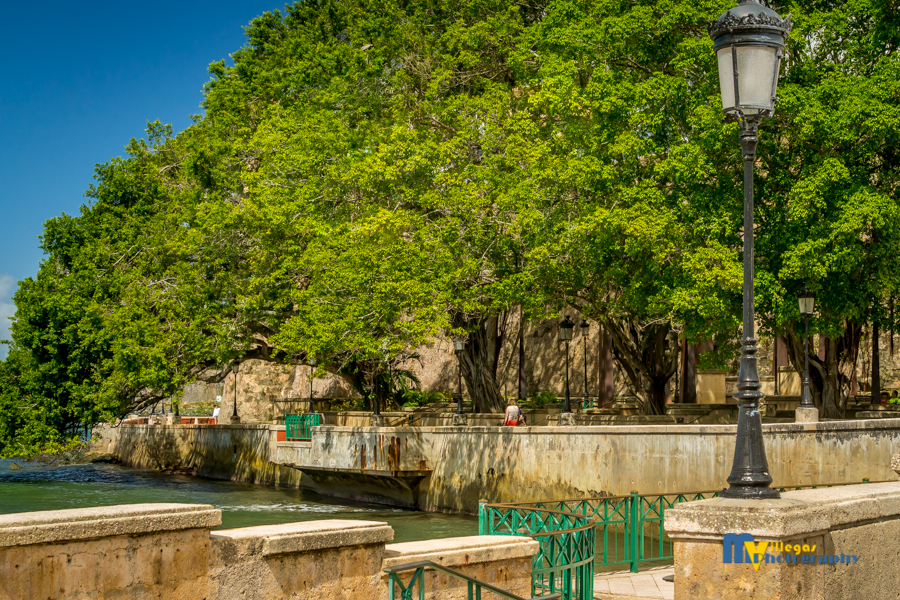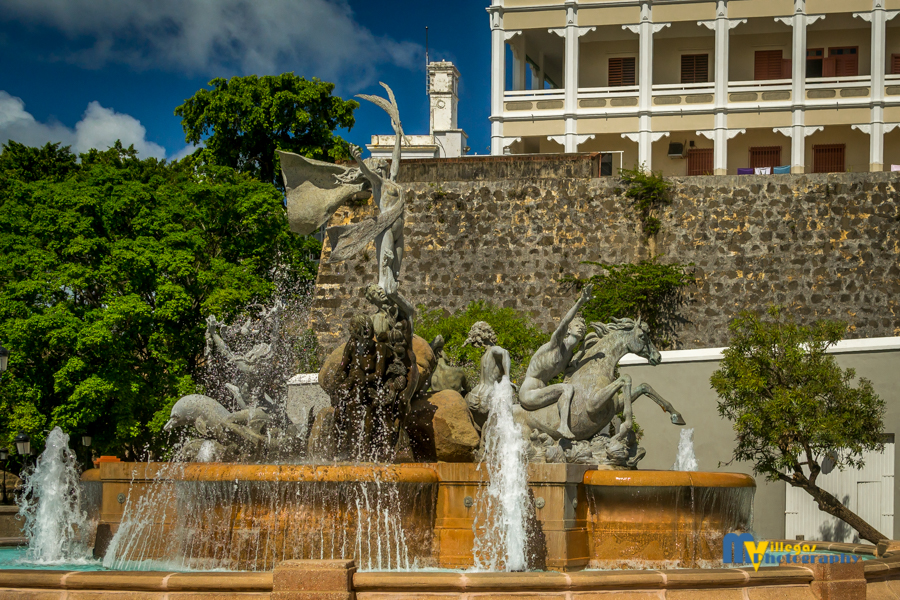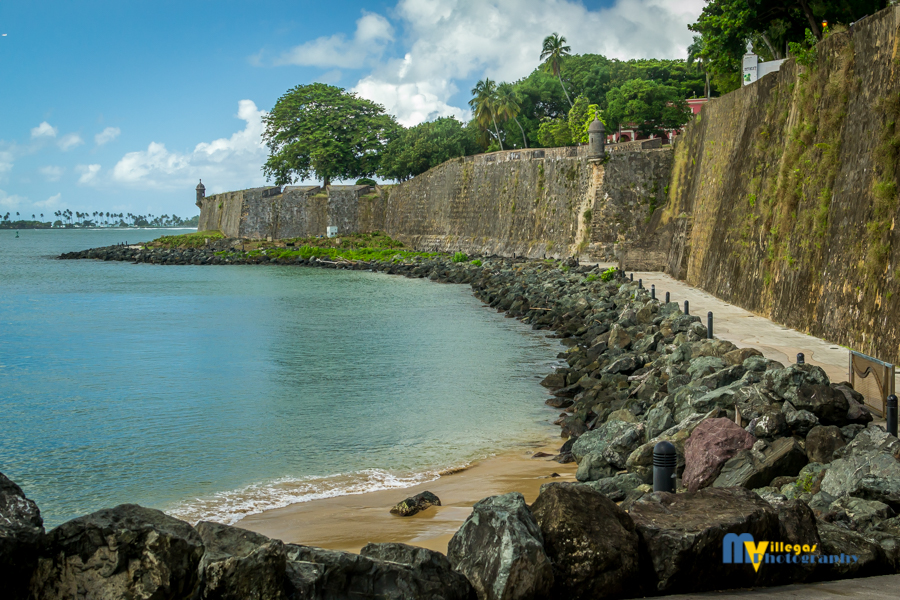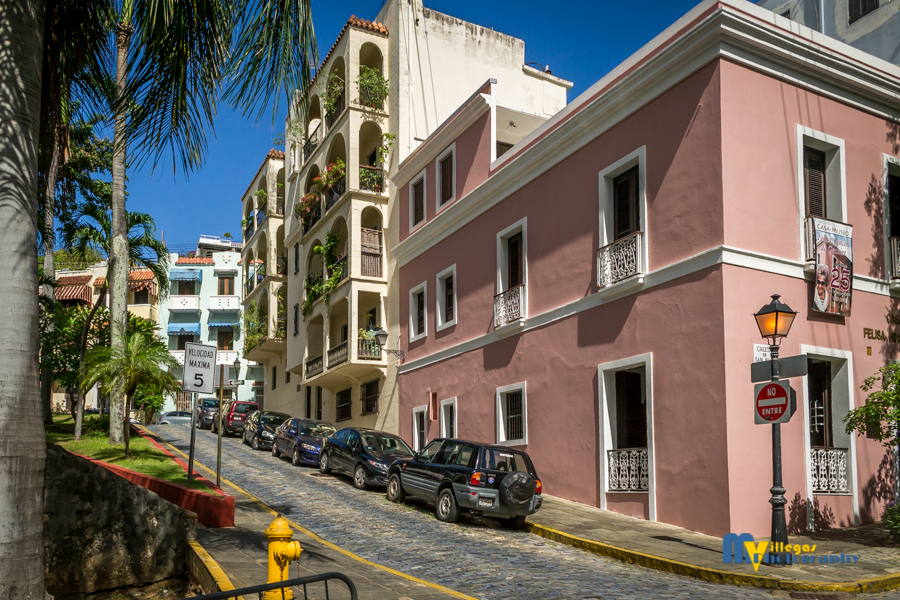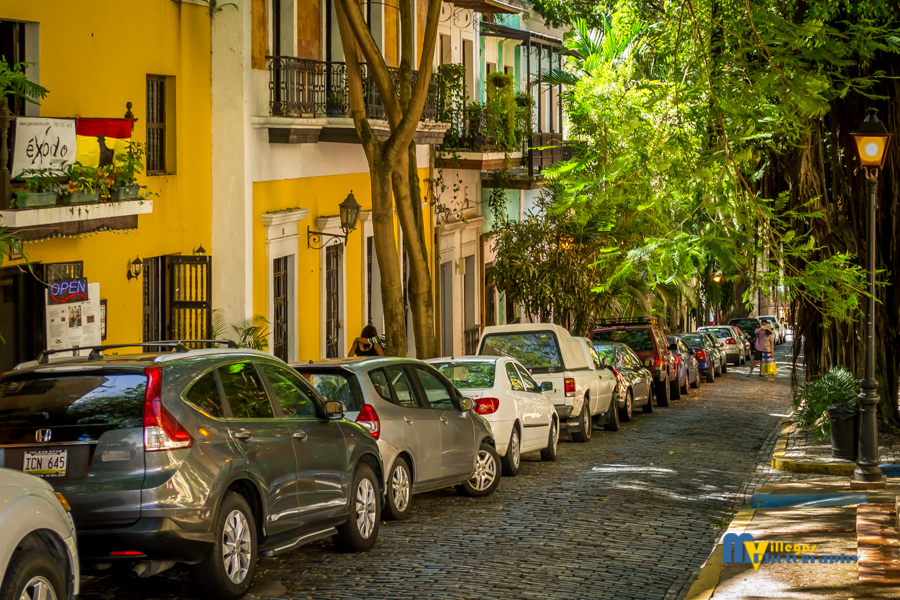 Old San Juan is a very old city that will take you at least a day to explore.  In this beautiful city you will be surrounded by rich history, Caribbean breezes and the sounds of many people speaking the kind of Spanish that only Puerto Ricans speak.  Everywhere you look you will see something interesting so be sure to take a good camera.  Your gear should be as versatile and light as possible.  I recommend one or two zoom lenses (I took my Nikkor  18-55mm kit lens and my Nikkor 55-300mm zoom lens) to keep you covered for any eventuality.  People in San Juan are friendly and do not mind being photographed.  In fact, they encourage it.  As in any capital city in the world, keep your eyes on your belongings and avoid wearing any flashy and expensive jewelry.  Stay where you see the most people and avoid walking through areas that are obviously seedy looking or where there are no people around.  In general, tourists are not robbed or targeted by thieves.  Curiously enough, it seems like the thieves know that if tourists stop coming to the island for fear of crime then the local economy will suffer and even they will have a harder time making a living.  Thieves with a conscious view of the future… who'd believe it?
When you are there, be sure to take in everything around you.  You can visit places like La Fortaleza, Parque de las Palomas, Plaza de Armas, Plaza 5to Centenario and the world famous La Catedral de San Juan Bautista which is the second oldest cathedral in the Americas among so many other places.  Eat, eat and eat in any of the wonderful restaurants that you will find everywhere.  Walk to your heart's content and smile because you are in the Caribbean baby!!!!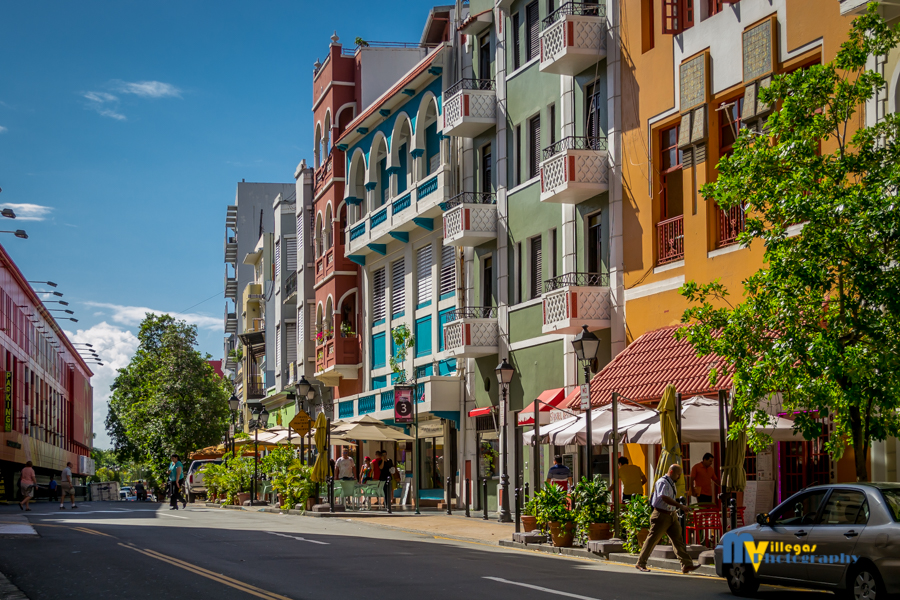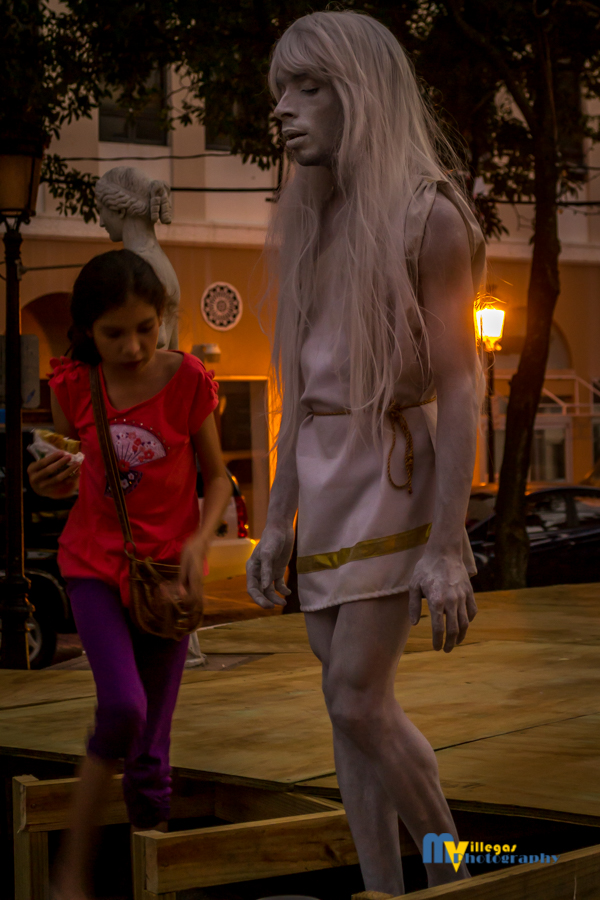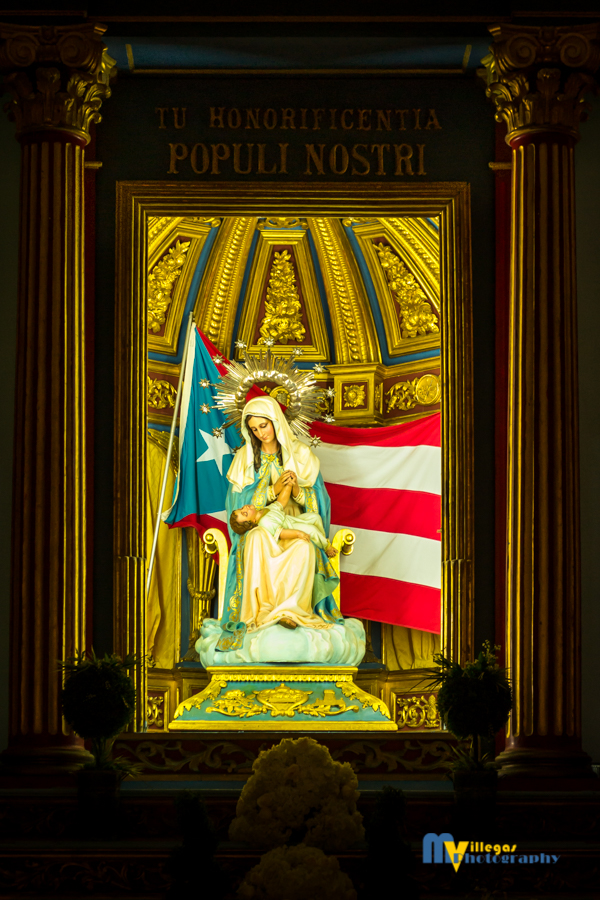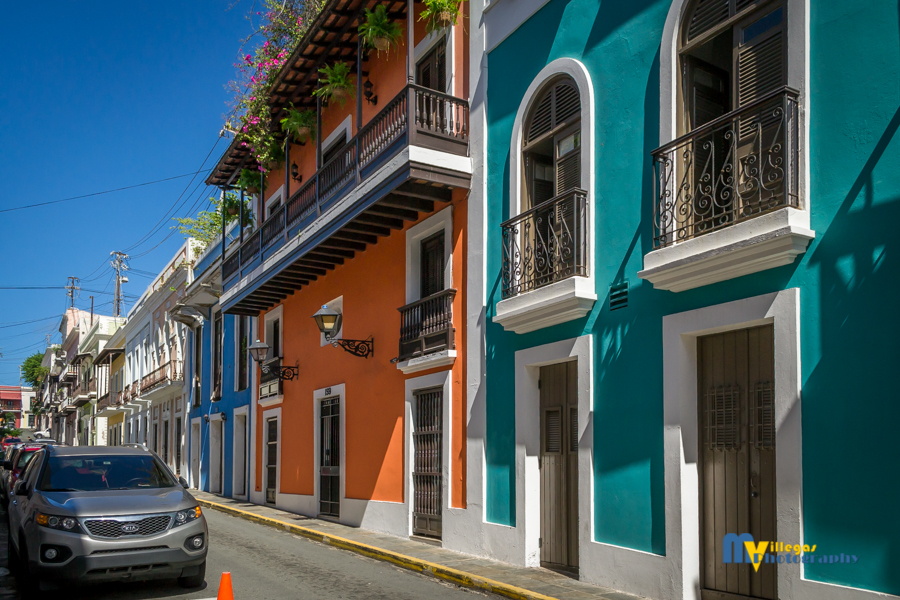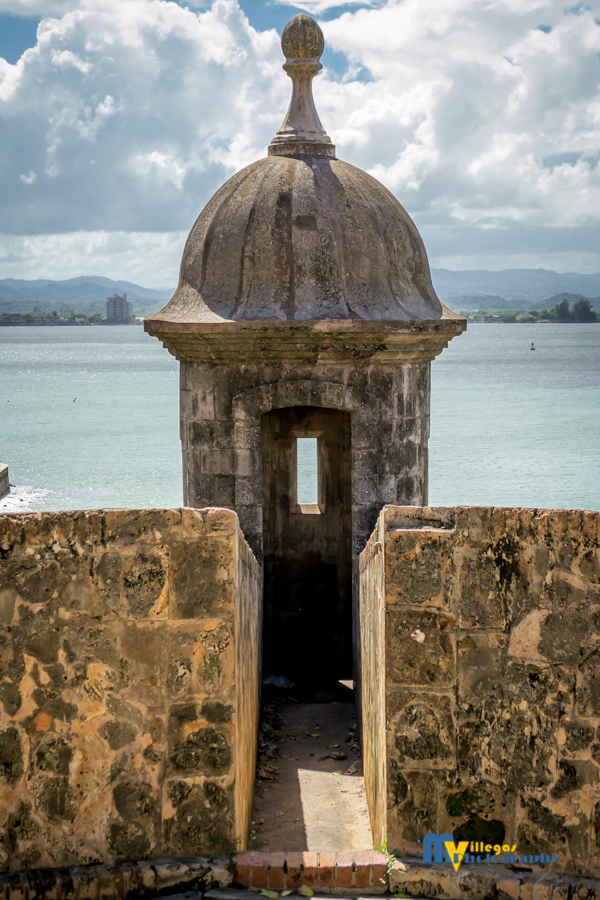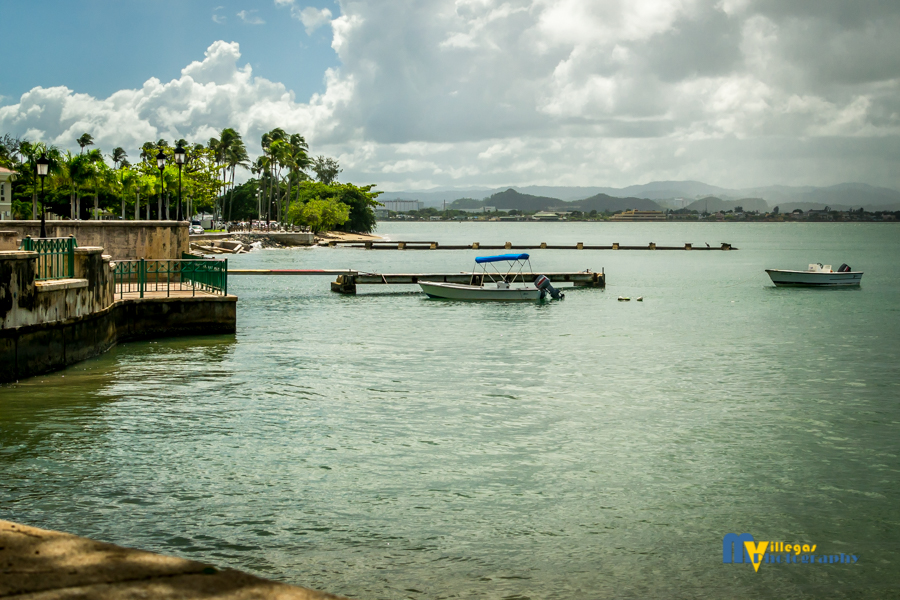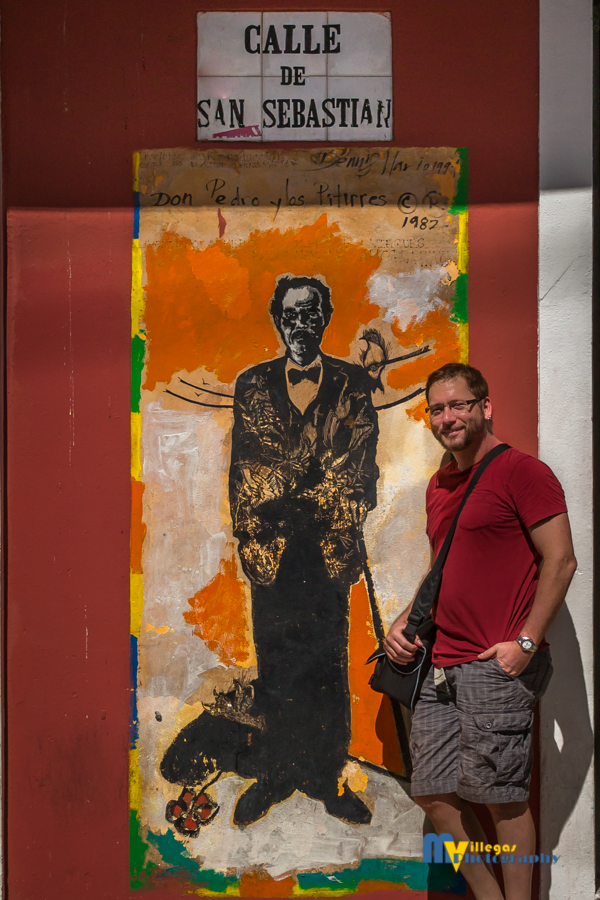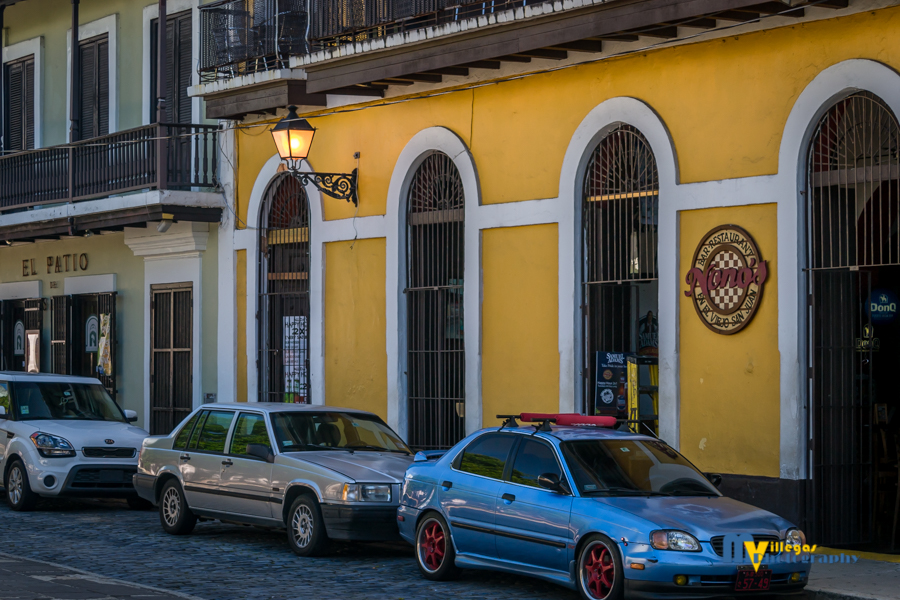 Read part two of this series here:  Puerto Rico Series, Part Two – El Yunque National Forest
Read part three of this series here:  Puerto Rico Series Part Three – The Beaches!!!